Patricia Mueller 27B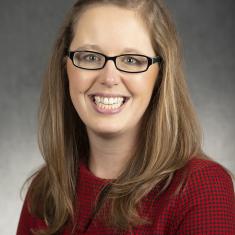 Patricia
Mueller
District 27B
About Patricia Mueller
Representative Patricia Mueller represents nearly all of Mower County and portions of Dodge and Freeborn counties in southern Minnesota.
Patricia has been a teacher for nearly two decades, teaching in Austin Public schools since 2016. She is pursuing her Doctorate Degree in Education Leadership after graduating from University of Minnesota, Moorhead with her master's degree in Curriculum Instruction - Literacy Emphasis.
Patricia lives in Austin with her husband, Dan.
Issues
Education Policy
Education Finance
Public Safety and Criminal Justice Reform Finance and Policy