Dean Urdahl 18A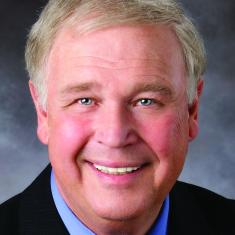 Dean
Urdahl
District 18A
About Dean Urdahl
Representative Dean Urdahl represents most of Meeker County and portions of McLeod and Wright.
Dean got his start in Republican politics on U.S. Rep. John Zwach's campaign staff in 1970. He has served on the state Board of Nursing, the Commission on Public Service Reform and the Minnesota Education in Agricultural Leadership Council, all gubernatorial appointments. Dean was a teacher and coach in the New London-Spicer school district for more than 30 years before retiring in 2006. He also is an author, including several historical-fiction novels in print.
Dean and his wife, Karen, live in Acton Township, near Grove City. They have three sons.
Issues
Republican Lead Capital Investment
Education Policy
Legacy Finance