Randy Jessup 42A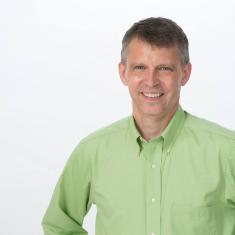 Randy
Jessup
Assistant Majority Leader
District 42A
About Randy Jessup
Representative Randy Jessup is in his first term in the Minnesota House. He represents Mounds View, Shoreview, Arden Hills and portions of Spring Lake Park and Blaine.
Randy and his wife have been married 33 years and they've lived in Shoreview for over 18 years and have two sons, a daughter, and a daughter-in-law. Randy owns four UPS Stores in the Twin Cities and he served for several years as the elected chair of the franchisee advisory council that represents all 4,400 UPS Store owners nationwide. He also has over 14 years of experience as a corporate executive developing winning business strategies for Pillsbury, Quaker Oats, and Ecolab.
Randy serves as chair on the governing board of his church and in his spare time, he enjoys running (25 marathons).
Issues
Education Innovation Policy
Government Operations and Elections Policy
Higher Education and Career Readiness Policy and Finance