Dan Fabian 01A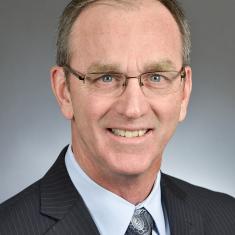 Dan
Fabian
Minority Whip
District 01A
About Dan Fabian
Representative Dan Fabian represents four counties in the northwest corner of Minnesota. 
Dan spent 34 years as a high school physical education and health teacher. He also coached high school cross country and track and continues to be a self-employed crop hail insurance adjuster. Dan received his bachelor's degree from Concordia College (Moorhead) and his master's degree from North Dakota State University.
Dan and his wife, Roxanne, live in Roseau. 
Issues
Environment and Natural Resources Finance Division
Environment and Natural Resources Policy
Labor
Taxes